The Ridge Racquet Club is presenting tennis programs for all ages and abilities. If you are unsure where your child maybe best suited please don't hesitate to call Nick Bodley at the numbers below.
Programs are held at the Ridge Racquet Club
Please call for a registration form.
Nick Bodley, Camp Coordinator & Pro
Phone: 530 273-8514 (RRC)
Email: Click Here
---
Spring/Fall Tennis Schedule
Junior Tennis Clinic Times for the Spring:
Beginner Peewee tennis is from 3:30 to 4:30 Monday and Wednesday ages 5 to 8.
Orange ball tennis ages 7 to 10 is on Tuesday/Thursday 3:30 to 5.
Green Dot 12 and under juniors are 4:30 to 6 on Monday/Wednesday
High school/Advanced clinics are from 5 to 6:30pm on Tuesday/Thursday.
Please call Nick with any questions 530 273-8514. Also our summer camps flier is available on the front desk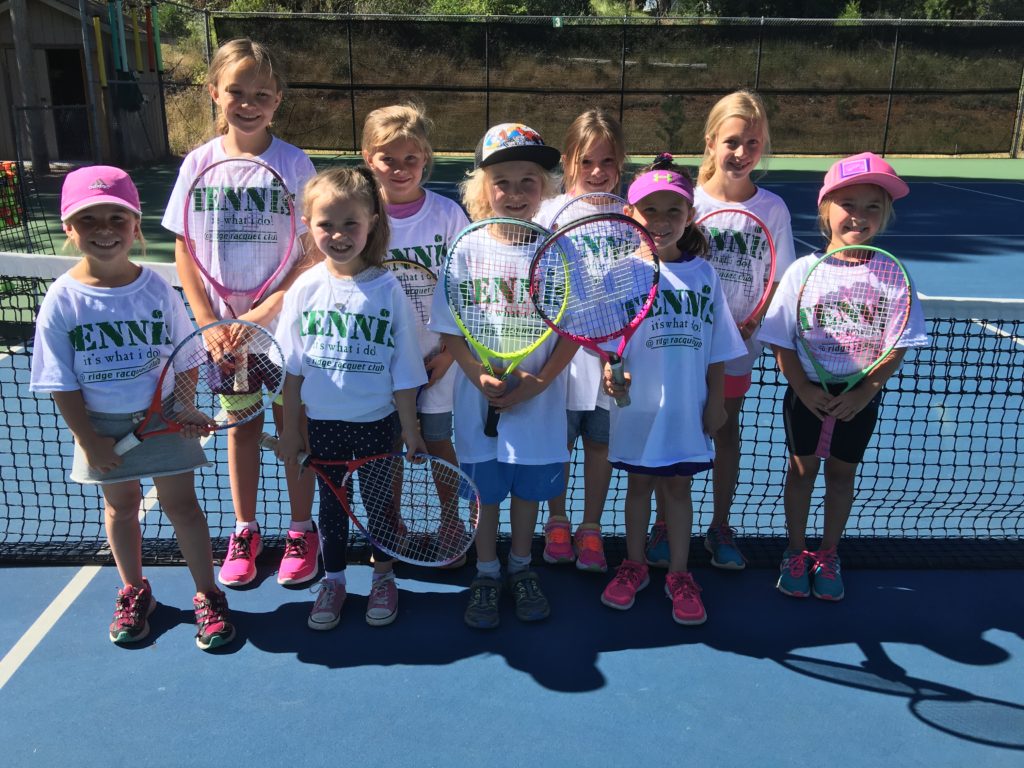 Summer Camps and Clinics
For both boys and girls 4 1/2 to 14 years, beginners & advanced beginners.
They are designed to increase your children's tennis skills to a level at which they should be able to play a social but still competitive game of tennis, with the intent of furthering their skills to play on future USTA Junior League teams at the Ridge. Clinics & camps are one-week sessions, 4 times per week
Peewee Tennis Ages 4 1/2 – 6
Mon – Thurs 9:00 – 10:00am
Lil Swingers Ages 6 – 8
Mon – Thurs 9:00 – 10:00am
Future Stars Tennis Camp 2 Hours of Tennis Ages 8 – 14
Mon – Thurs 10:00 – 12:00pm
---
Summer SATA & USTA
For boys & girls who already have the knowledge and strokes to play competitive tennis.
Their camps will include 1-1/2 hours of drills and reminders of technique with half an hour of supervised play at the end of their practice.
They will also participate in the Sacramento USTA Junior League tennis program. Matches are held on Wednesday for 12 & under, Thursday for 15 & under and Friday for 18 & under. Parent assistance will be needed to drive teams to and from venues.